Grady County Sheriff: former Cairo Police Chief died due to unintentional discharge of gun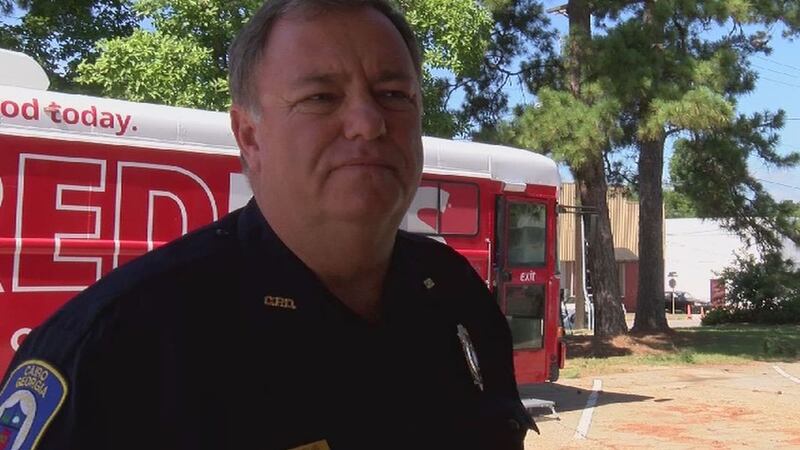 Published: Dec. 19, 2019 at 7:03 PM EST
December 20, 2019
CAIRO, Ga. (WCTV) -- The Grady County Sheriff's Office says former Cairo Police Chief Keith Sandefur died due to an unintentional self-inflicted gunshot wound.
According to Grady County Sheriff Harry Young, Sandefur was at a firing range with a friend.
Young says Sandefur's pistol jammed and while he was attempting to clear the firearm, it unintentionally discharged and shot him in the side of his chest.
According to Young, an emergency call came in around 1:30 p.m. on Thursday and CPR was performed upon arrival of emergency responders.
Officials say Sandefur died shortly after.
Sheriff Young says he's deeply saddened by what happened, saying Sandefur was a good chief and friend.
The Georgia Bureau of Investigation, who is examining Sandefur's body, has not confirmed whether the manner of Sandefur's death is being ruled an accident, suicide, or undetermined.
December 19, 2019
CAIRO, Ga. (WCTV) -- The Georgia Bureau of Investigation has been requested by the Cairo Police Department to conduct an investigation into the death of former Cairo Police Chief, Keith Sandefur.
GBI says its medical examiner has confirmed Sandefur died from a single gunshot wound. GBI says more tests are being done to see "the official manner" of death.
GBI says the investigation is being conducted by their office in Sylvester.
GBI says an investigation into Sandefur found he was purchasing property and charging it to the City of Cairo.
WCTV's sister station, WALB,
Copyright 2019 WCTV. All rights reserved.