Georgia Beer Company nears opening day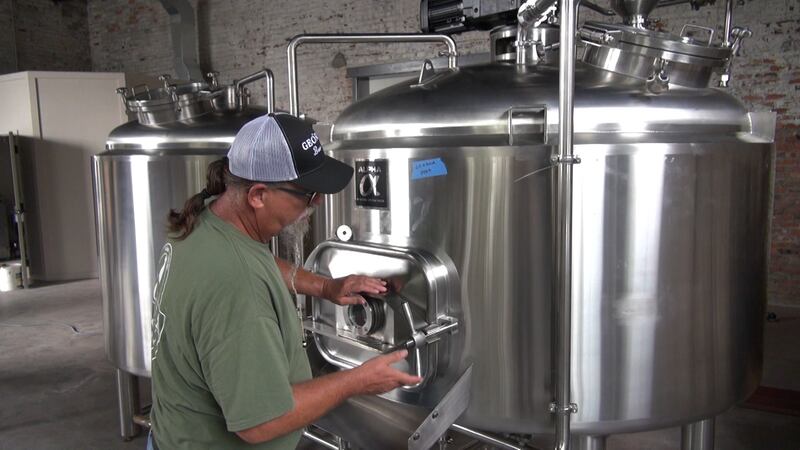 Published: Sep. 4, 2018 at 6:33 PM EDT
By: Emma Wheeler | WCTV Eyewitness News
September 4, 2018
VALDOSTA, Ga. (WCTV) -- Valdosta's first microbrewery is set to open soon. But before that happens, the City of Valdosta will have to change its laws.
Right now, Valdosta city ordinance does not cover microbreweries, which means they are not permitted. City leaders are planning to change that to set the stage for the debut of Georgia Beer Company.
Construction is still underway at the brewery, but every day, the owners are getting closer to opening, and getting closer to a microbrew milestone in South Georgia.
"Any time you're the first of anything, there's undoubtedly going to be some challenges," said Chris Jones with Georgia Beer Company. "Being the first brewery, there wasn't even a license category in the city's ordinance to cover us."
The Valdosta City Council is expected to change that, drafting a new alcohol ordinance for 'microbrews' before Georgia Beer Company is ready to apply for a license.
"We're trying to open some doors for them to be able to get open on time and on their timeline," said Ashlyn Becton with the City of Valdosta.
Opening day for the brewery is inching closer. Brewing equipment is in house, and crews are finishing up the final touches of turning the 100-year-old facility into a top notch brewery.
"From the minute we saw this building we knew this was the one, it looks like it was built to be a brewery 100 years ago," Jones said.
The brewery is hoping to change the landscape of South Georgia, educating locals about brews and trying something new.
"The average American lives within ten minutes of a brewery," Jones said. "Not so much in South Georgia."
"In South Georgia we have a lot of shop local, a lot of small businesses, we want to support those small businesses," Becton said. "This is kind of cool because it'll be the first."
Georgia Beer Company expects to officially open its doors in late October to early November.