Gov. Scott issues Executive Order, declares state of emergency due to red tide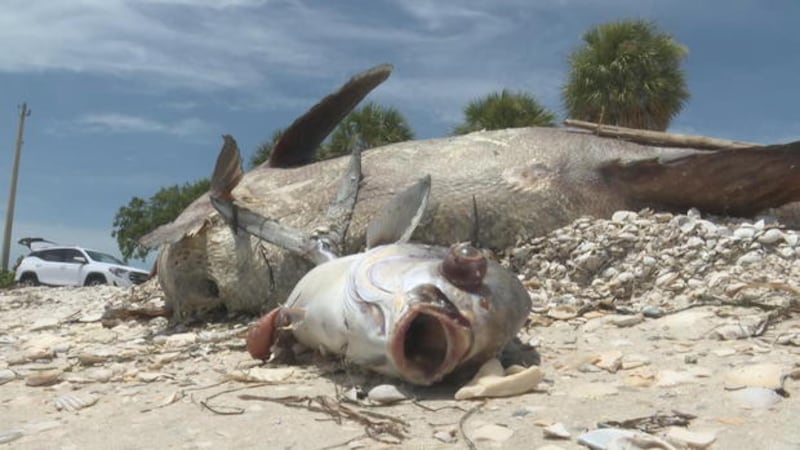 Published: Aug. 13, 2018 at 4:34 PM EDT
August 13, 2018
TALLAHASSEE, Fla. (WCTV) -- Florida Governor Rick Scott has issued an Executive Order, declaring a state of emergency due to impacts of the red tide in several Florida counties.
"As Southwest Florida and the Tampa Bay area continues to feel the devastating impacts of red tide, we will continue taking an aggressive approach by using all available resources to help our local communities. Today, I am issuing an emergency declaration to provide significant funding and resources to the communities experiencing red tide so we can combat its terrible impacts," Scott said.
"This includes making additional FWC biologists and scientists available to assist in clean-up and animal rescue efforts, more than $100,000 for Mote Marine Laboratory and $500,000 for VISIT FLORIDA to establish an emergency grant program to help local communities continue to bring in the visitors that support so many Florida families and businesses," he added. "In addition to the emergency order, I am also directing a further $900,000 in grants for Lee County to clean up impacts related to red tide – bringing total red tide grant funding for Lee County to more than $1.3 million. While we fight to learn more about this naturally-occurring phenomenon, we will continue to deploy all state resources and do everything possible to make sure that Gulf Coast residents are safe and area businesses can recover."
Through the Executive Order, the following resources have been deployed:
More than $100,000 in additional funding to Mote Marine Laboratory and Aquarium to increase its response to red tide impacts. This funding will help Mote Marine deploy additional scientists to assist local efforts to save animals affected by the naturally occurring red tide, including manatees, dolphins and sea turtles. Since 2011, Florida has invested more than $17.3 million through the Fish and Wildlife Research Institute (FWRI) in red tide research, including more than $5.5 million for a partnership with Mote Marine to study the causes of red tide.
Making additional biologists and scientist available to support local government's response to red tide and protect wildlife – this is in addition to the staff deployed by FWC at Governor Scott's direction last week.
Continuation of enhanced water monitoring and testing by the Department of Environmental Protection and FWC to give scientists the best possible data to work with.
Direction for VISIT FLORIDA to begin developing a marketing campaign to assist Southwest Florida communities that will start following this year's red tide blooms. VISIT FLORIDA will also create a $500,000 emergency grant program to assist local tourism development boards in counties affected by the naturally-occurring red tide.
Additional aid from the Department of Economic Opportunity with business assistance, including interest free loans and an enhanced presence in Southwest Florida. To view the full Executive Order, click here.