Gubernatorial candidates split on Amendment 4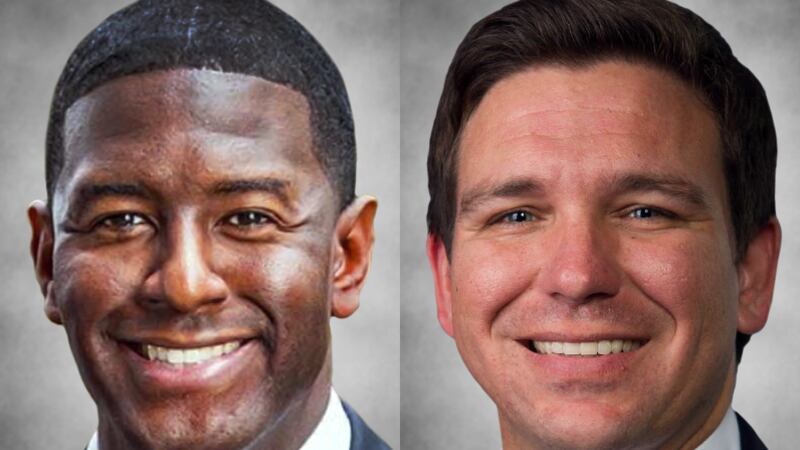 Published: Oct. 29, 2018 at 4:31 PM EDT
By: Jake Stofan | Capitol News Service
October 29, 2018
TALLAHASSEE, Fla. (CNS) -- The major party gubernatorial candidates have very different opinions when it comes to automatically restoring a felon's right to vote.
Amendment 4 would do just that for the majority of Florida's 1.7 million non-violent felons in the state, after they've served their time and paid their fines.
It's one of two amendments put on the ballot this year by citizen initiative.
The idea is supported by Democratic gubernatorial candidate Andrew Gillum.
"We ought to level those barriers that keep you from being able to make a way for yourself and for your family, having the dignity around a vote," said Gillum at a rally in support of the amendment in April.
Republican Ron DeSantis says felons need to prove they've changed after their sentence.
"An appallingly high percentage of people who get out of prison as convicted felons re-offend," said DeSantis.
Faith leaders in the state's capital city tried to garner support for Amendment 4 Monday, saying it would be an act of compassion.
"The American way, the faith way, is give a person another chance. Help instill hope in that person," said Reverend R.B. Holmes of Bethel Baptist Church in Tallahassee.
If Amendment 4 does not pass, the state's clemency process will be in the hands of the next governor.
"I do believe in a process where you have objective criteria so that people have an incentive to get right with not just the law, but society," said DeSantis.
Gillum says if he's elected, he'd create avenues for automatic restoration even if Amendment 4 fails.
"Through Executive Order we will restore the rights of former felons," said Gillum.
A recent statewide survey conducted by St. Pete polls found six out of 10 Florida voters support Amendment 4. One out of three oppose it, which means its fate is in the hands of the seven percent who are undecided.