State: Gas company failures led up to Homerville explosion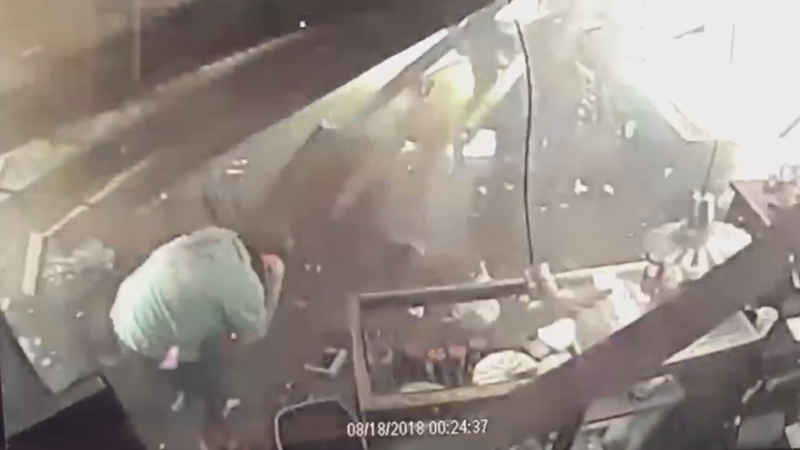 Published: Apr. 4, 2019 at 11:14 AM EDT
April 4, 2019
HOMERVILLE, Ga. (WCTV) -- An investigation is shedding new light on what led up to an explosion at a Homerville coffee shop.
Georgia's Public Service Commission is calling for a multi-million dollar civil penalty against Atlanta Gas Light for the incident.
The blast happened just after noon on August 17, 2018, at The Coffee Corner on East Dame Avenue in Homerville. Three women inside the building suffered serious injuries.
The initial investigation found a construction crew installing a fiber optic cable nearby hit a natural gas line. Atlanta Gas Light responded and capped its line. But the crew had also hit a sewer line and some of the gas leaked into the business through the sewer.
A Georgia Public Service commission report filed March 29 found several violations by Atlanta Gas Light before and after the explosion.
Commission investigators found the company did not properly locate and mark its buried gas pipeline ahead of the construction.
Then, when crews were called to the gas leak just before 11 that morning, they failed to shut off the gas using an emergency valve, according to the report.
The commission also found, though crews capped the broken line, gas company employees failed to check surrounding buildings and confined spaces for the presence of gas.
The report says Atlanta Gas Light crews declared the area safe at 11:48 am. The explosion happened at 12:15 pm.
Investigators say failures continued after the accident. The commission says the gas company did not thoroughly investigate the events that lead to the explosion and did not perform post-accident drug and alcohol testing of employees involved.
The Public Service Commission is proposing a civil penalty of $2.3 million against Atlanta Gas Light for the violations.
Suwannee Riverkeeper John Quarterman lives near the start of the pipeline. He said he was horrified by the report, and fears that this could happen anywhere along its path.
"Oh yeah, pipeline leaks. I call them in, they come and fix them and then it leaks again," Quarterman said. "They're dangerous, it's high pressure explosive gas, as every sign they post says."
Quarterman hopes this report, and the multi-million dollar fine, will lead to more accountability and regulation for natural gas companies.
The company has 30 days to respond to the report and can also request a public hearing before a final determination is made.
WCTV reached out to Atlanta Gas Light for comment. A spokesperson said, "We have received the Georgia Public Service Commission Staff's investigation report associated with the August 2018 incident in Homerville, Georgia. The Company will review and respond to the report in accordance with the Commission's procedures."