Local business leaders urge Scott Maddox to stay on city commission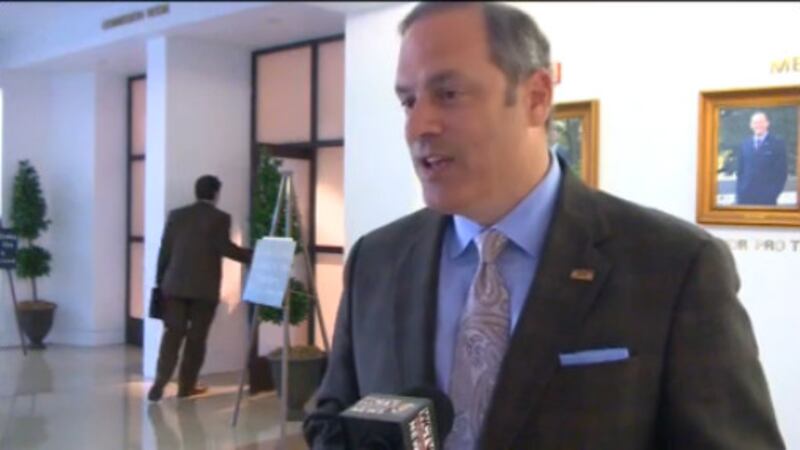 Published: Jun. 15, 2016 at 11:43 AM EDT
June 15, 2016
Will he stay or will he go? A possible shake up in the Leon County Superintendent's race.
Scott Maddox confirmed this afternoon that he is considering a request to abandon his run for school superintendent - and run for re-election to the city commission instead.
It comes after a group of influential businessmen encouraged him to stay at city hall to grapple with the budget and increased air service to Tallahassee.
"We have a lot of things pending like Jet Blue and a very high crime rate that we've gotta get a hold of, but the bottom line is this has got to be a decision that's right for my family as well. So, I'm going to talk to them, pray about it and then make a decision," Maddox said when we caught up with him this afternoon.
The letter comes just one week before the qualifying deadline for candidates to run for office.
Right now Maddox is one of six candidates for superintendent.
Should he run for re-election to his own seat, he'd be in a field of five candidates.
We'll keep you posted on Maddox's decision.
June 15, 2016
TALLAHASSEE, Fla. (WCTV) -- A local group of business leaders is urging Scott Maddox to stay in his current position on the Tallahassee City Commission.
Maddox is currently running in a crowded race for Superintendent of Leon County Schools.
In a letter obtained by WCTV that was sent to Maddox Wednesday, the group asks him to continue his service, despite his campaign to head LCS.
"While we believe your leadership and management experience would be an asset to the school district and we know that you would make an outstanding superintendent - at this juncture we need your pro-business, fiscally prudent voice on the City Commission," the letter states.
The letter is signed by William G. Smith Jr., Winston K. Howell, Kim Williams, Henree D. Martin, Rick A. Moore, E. Edward Murray Jr., and Ron Sachs.
Maddox told WCTV that he was going to continue to think and speak with his family about his options.
The full letter is attached to this article.