Local man recalls car being stolen by Ted Bundy before capture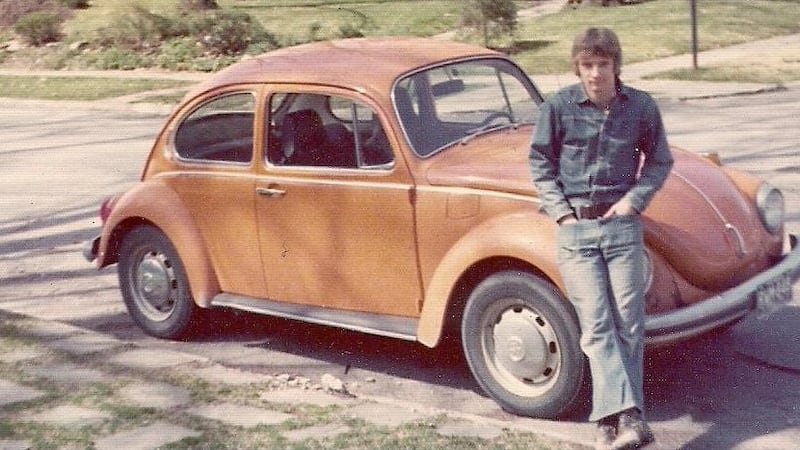 Published: Feb. 18, 2019 at 10:59 PM EST
By: Katie Kaplan | WCTV Eyewitness News
February 18, 2019
TALLAHASSEE, Fla. (WCTV) -- The final arrest and eventual conviction of Ted Bundy stemmed from his time in North Florida. It was the theft of a Volkswagen Beetle that eventually led to his capture.
Rick Garzaniti says it was just a normal night with the family that eventually led to the capture of someone who had been terrorizing Tallahassee.
"It was an interesting chapter that I went through in my life, but it was just part of my book," Garzaniti said.
One particular part includes his first car: a used orange VW Super Beetle. The picture attached to this story was taken moments after he purchased it.
"My mother had written on the back (of the photo), 'Rick's Car April '74," he recalled.
It was that car that led to his brush with a notorious serial killer.
"Well, you know, I guess what I did was humanity a service by getting Ted off the street," he said.
Garzaniti was married then, with a toddler at home. He left the car parked in a Tallahassee alleyway with the keys still inside.
According to Garzaniti, they were watching
, starring Burt Reynolds. He got distracted, and when he returned, the car was gone.
"Finally, it hit me, no matter how close you get to that parking space, your car is not going to be there," he said.
That was Sunday.
By Wednesday, he received a call at work about his stolen car. Roughly eight weeks later, he picked it up from the impound.
"It was just covered in black dust," Garzaniti remembered.
It was coated in fingerprint dust, with the backseat missing and a three-inch hole cut out of the upholstery.
Later, in an interview with detectives, Garzaniti told them what else was in the vehicle.
"There were things like bicycle seats and tires and there were even a couple of different license plates," he said.
Police found his daughter's blanket, but with new stains.
"I didn't think about it too much because I had a feeling that Kimberly Leach might have been in that car," he said.
Garzaniti says he drove the car for a few months, thought about listing it in the National Enquirer, but eventually sold it to a man in Orlando for $1,300, not wanting to profit off the bad energy attached.
He also said he was called to testify in Leach's murder trial. Since Bundy represented himself, Garzaniti recalls meeting the killer face to face several times.