Lowndes County residents recall fatal, fiery crash involving deputy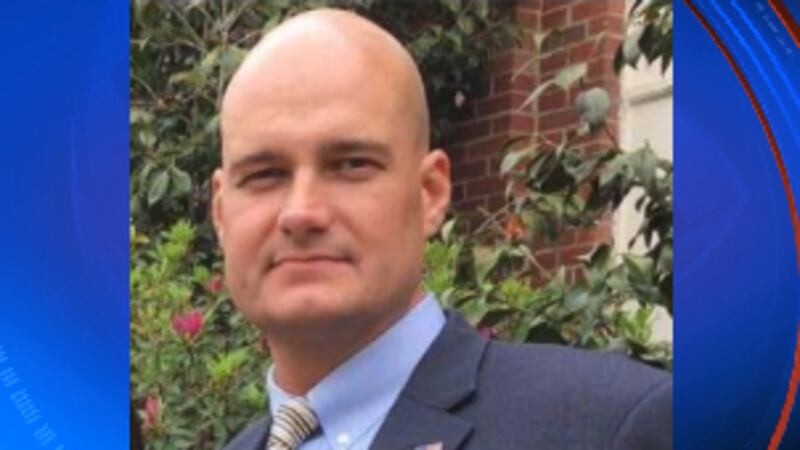 Published: Feb. 25, 2017 at 11:26 PM EST
February 25, 2017
LOWNDES CO. Ga. (WCTV) -- Residents in Lowndes County recall a fiery crash on Saturday night at the intersection of Cat Creek and Norman Hall Road.
"I heard a big bang," says one Cat Creek resident.
"Real quick, Tires skidding then a boom," says another Norman Hill resident.
The fatal accident happened right in front of Charles Miller's home.
He says he came out right after hearing the loud noise.
"I was calling 911 and the man was pulling the deputy out of the car," says Miller.
Georgia State Patrol says the semi stopped at the intersection of Cat Creek, but then pulled out, forcing 39-year-old Lowndes County deputy Michael Butler to hit the tractor trailer head-on.
"I was just hoping that they got out safe because I saw the semi truck on fire and the door open," says one Norman Hill resident.
GSP says Butler was responding to a violent domestic dispute, with his lights and siren activated.
"We pulled him farther down the road and the woman started giving him CPR," says Miller.
Miller says the car was smoking, and shortly after, the vehicle caught on fire.
They waited with the deputy until Lowndes County EMS arrived.
He was sad to hear Butler later died of his injuries at SGMC.
"To assist someone like that, it was traumatic for me. I still see his face. I can't get his face out of my head," says Miller.
Upset with what happened, Miller and other residents say something needs to be done about the intersection.
"I think it's because of the shrubs on the side of the road. It needs to be cut down," says Miller.
The call for change is in hopes that their first fatal accident is also their last.
GSP says the semi was driven by 29-year-old Robbie Register with Swift Trucking.
The crash is still an ongoing investigation, and charges are currently pending.
February 25, 2017
LOWNDES CO. Ga. (WCTV) -- A sheriff's deputy has passed away after a fiery crash in Valdosta.
It happened at the intersection of Cat Creek Road and Norman Hall Road around 8:25 Saturday night.
Georgia State Patrol say the deputy was responding to a domestic call with lights and sirens.
Authorities say a semi was attempting to make a right turn when the front of it crossed the center line and turned in front of the deputy.
The deputy struck the right front side of the truck and the patrol car went up in flames.
The driver of the semi, 29-year-old Robbie J. Register, was able to pull the deputy from the burning vehicle.
When the fire department arrived, the patrol car was completely in flames. Rescue crews began to give aid to the deputy.
Unfortunately, 39-year-old Deputy Michael Butler passed away from his injuries at South Georgia Medical Center.
An investigation into the crash is ongoing. Charges are pending.