Man accused of stabbing woman, kidnapping another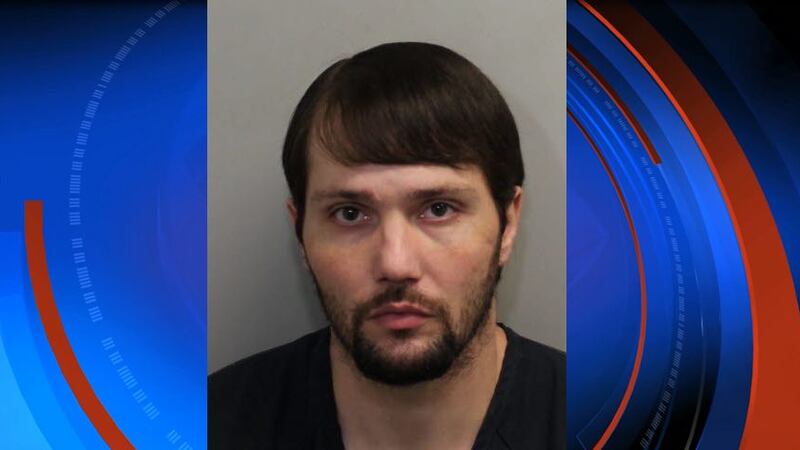 Published: Feb. 14, 2017 at 11:49 AM EST
February 14, 2017
TALLAHASSEE, Fla. (WCTV) -- A Tallahassee man is accused of stabbing his girlfriend and his mother, then kidnapping a third woman.
It all started on White Drive in Tallahassee when, according to court documents, two women came to the suspect's mobile home to buy pot. It ended nearly 90 miles away at a Walmart in Albany, Georgia.
Police say 34-year-old Matthew Bryan Quinones Farley stabbed his girlfriend outside of his home. It happened February 3rd at 740 White Drive, lot 8.
Court documents say he grabbed Vanessa Walker by the hair, pushed her against the mobile home, and stabbed her multiple times all over her body.
Joseph Shearer lives in the same neighborhood. He said, "It's shocking. I met the guy one time. He seemed a little off, but I never thought he'd stab somebody or something. I heard he had problems with another one of our neighbors before. He seemed kind of violent, so, I just kept my distance."
Authorities say Farley's mother came outside to stop the stabbing and got cut herself in the process.
Court documents say Walker's friend, Lisa Ledford, drove Farley's girlfriend and his mother to Tallahassee Memorial Hospital. He rode with them in the front passenger seat with a knife in his hand.
Court documents say after dropping the two women off at the hospital, Farley forced Ledford to keep driving. They ended up in Albany, where authorities say Ledford walked inside a Wal-Mart and reported that she'd been kidnapped.
That's where Farley was found. Authorities say he was still sitting in Ledford's blood-stained car, with a large folding knife opened on the car seat.
The court documents say the girlfriend and mother were not cooperating at the hospital at first. It wasn't until Ledford's boyfriend called authorities to report that he'd called her, and she told him she was in trouble, heading to Georgia with the man who shot her friend. Farley took the phone and told the boyfriend, "I am not going to hurt her."
Rodelphus Pinkney lives across from Farley. He said, "This is surprising to me. They pretty much be to themselves, though. They're good people. That's sad."
According to the court documents, Walker had surgery from her severe stab wounds to the stomach, face, and arms. Farley's mother, Judith Farley, had two non-life threatening scars to the back and upper right arm.
The mother told WCTV she's going through a hard time right now, but, physically, she's okay from being hurt during the incident.
Farley is charged with attempted murder and kidnapping.
TALLAHASSEE, Fla. (WCTV) -- A Tallahassee man is charged with attempted homicide and kidnapping after police say he stabbed one woman and held another against her will.
Matthew Quinones Farley, 34, is accused of stabbing a woman during an argument outside his White Drive home as she and another woman were there to buy marijuana the evening of February 3.
When Quinones Farley's mother tried to intervene in the incident, she also suffered lacerations to the arm and back, police say.
According to TPD, the other woman at the incident drove the stabbing victim and Quinones Farley's mother to Tallahassee Memorial Hospital, along with Quinones Farley. The stabbing victim suffered such severe injuries that her intestines were protruding through the stab wounds, police say.
Court documents don't reveal what happened after the victims were dropped off at TMH, but the Wakulla County Sheriff's Office contacted TPD early in the morning on Saturday, February 4, after a man told them he believed his girlfriend had been abducted after he had reached her over the phone and she told him about the situation.
Around 2:50 a.m., Albany (Georgia) police say they later responded to an incident at a Walmart in which a woman told employees she had been abducted. Police say they found Quinones Farley in the woman's car in the parking lot. The interior of her car was stained with blood and a large folding knife was found lying on the front passenger seat, authorities say.
Quinones Farley was detained by Albany police and is charged with attempted homicide, aggravated battery with a deadly weapon, and kidnapping, by the Tallahassee Police Department.