Tallahassee man sentenced to 20 years for kidnapping wife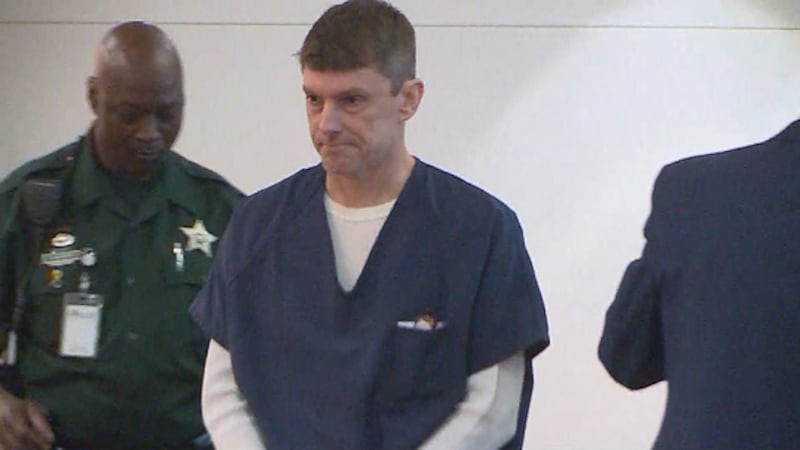 Published: Oct. 19, 2017 at 7:08 PM EDT
By: Julie Montanaro | WCTV Eyewitness News
December 19, 2017
TALLAHASSEE, Fla. (WCTV) -- A Tallahassee man is heading to prison.
A judge handed down a 20-year sentence to Brian Winchester, who pleaded no contest to kidnapping his estranged wife at gunpoint in 2015.
Winchester took an arrangement calling for a 10-year sentence. No word was given as to why the judge extended the sentence.
His now ex-wife lobbied for an even tougher penalty.
"I'm asking you to sentence him to life in prison for the crimes he has committed," she said in court. "It comes down to my life or his, and I am asking you please to choose mine."
Winchester also received 10 years probation.
By: Julie Montanaro | WCTV Eyewitness News
October 19, 2017
TALLAHASSEE, Fla. (WCTV) -- A Tallahassee man accused of taking his estranged wife on a terrifying ride at gunpoint entered a plea to multiple felonies Thursday.
Brian Winchester is accused of hiding in the back of his estranged wife's car, jumping the seat as she drove to work, and holding her at gunpoint for nearly an hour. The incident happened in August 2016.
Thursday, Winchester entered a plea to kidnapping and armed burglary.
He'll be sentenced at a later date and faces at least 10 years in prison.