Markel murder suspect set to go to trial in November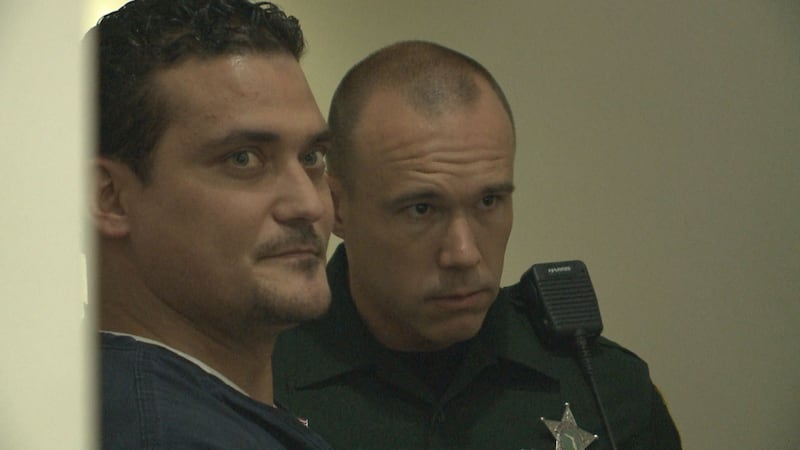 Published: Jul. 18, 2016 at 11:12 AM EDT
July 18, 2016
Two years ago FSU law professor Dan Markel was shot and killed as he pulled into the driveway of his own home.
Tallahassee police called it a "targeted" killing.
Monday, one of the men accused of killing Markel was in court and demanded a speedy trial.
Sigfredo Garcia was accompanied by a new legal team.
In a hearing that lasted less than five minutes, Garcia's attorneys asked the judge to set a trial date.
It's now set for November 14th.
Garcia's new lawyers say they just received copies of the evidence in the case yesterday.
"Our primary objective at this time is to familiarize ourselves with the state's discovery and so, that's what we're going to do," defense attorney Saam Zangeneh said. "We're going to let our actions in the courtroom kind of speak for themselves and focus on the case."
Garcia is one of two men facing murder charges in the death of FSU law professor Dan Markel.
Suspect Luis Rivera is expected in court early next month. Local attorney Chuck Collins has been appointed to represent Rivera.
Collins says at the upcoming hearing he expects to request a trial date within the speedy trial window and right now expects the two men to be tried together.
Court records suggest the two are part of a murder for hire plot. More arrests are expected. A grand jury is expected to review the case again in August.
July 18, 2016
TALLAHASSEE, Fla. (WCTV) -- One of the men accused of murdering Florida State law professor Dan Markel is set to go to trial later this year.
At a hearing Monday, attorneys for Sigfredo Garcia demanded a speedy trial, and it has been set to begin November 14. The latest development comes on the two year anniversary of Markel's death.
Garcia and Luis Rivera are accused of murdering Markel. Police say they traveled to Tallahassee from South Florida in a rental car and following Markel on the morning of July 18, 2014.
Markel was found suffering a gunshot wound to the head while sitting in his car, which was parked in the garage of his Betton Hills home at the time of the shooting.
Garcia was arrested in May after nearly two years of investigation by Tallahassee police. Rivera is expected in court next month.
Police say that the killing was part of a murder-for-hire plot and that more arrests are expected. Police have said the motive for the murder stems from Markel's ex-wife's family's desire for their grandchildren to be with them in South Florida.
Markel and Wendi Adelson had divorced about a year before the murder.
Garcia has pleaded not guilty.