Plan updates made to Cascades Project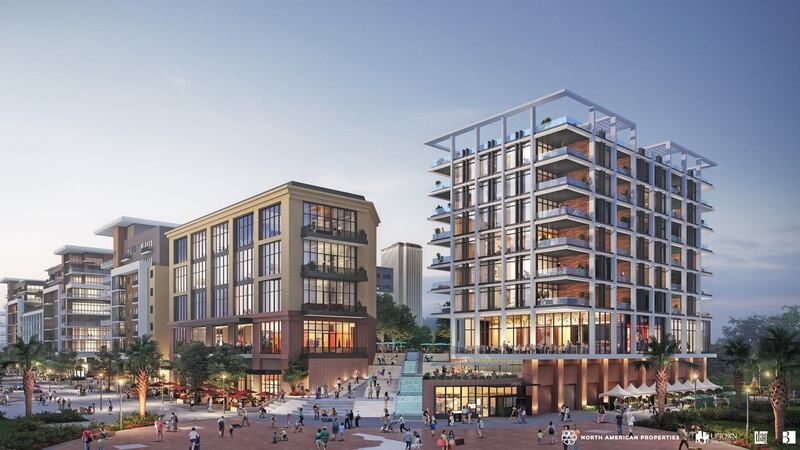 Published: Jan. 26, 2018 at 10:27 AM EST
By: Mariel Carbone | WCTV Eyewitness News
January 26, 2018
TALLAHASSEE, Fla. (WCTV)— As the Cascades Project inches forward some design changes have been made to the layout.
Those include more parking spaces and more hotel units.
Under the development agreement, the developer- North American Properties, now referred to as Cascades Joint Venture- is allowed to make changes to the project that do not exceed 10 percent of the densities that were approved the by CRA board back at a September meeting.
According to the update at Wednesday's CRA meeting, the number of hotel units has increased from 123 to 140, multifamily units have decreased from 304 to 274 and private parking spaces have decreased from 1,000 to 900, among other things.
However, the number of public parking spaces has increased from the original 229 to 244 parking spaces. This will add an additional $425,760 cost to the parking unit, making the price tag now $6.9 million dollars. Still, the final number of spaces cannot be determined until the time that the building permit is approved.
Clarifications were also made to the included hotel.
Since its inception, the developer has discussed a hotel as being part of the project. However, the value any tax increment generated from the hotel was not included in the reimbursements that will be owed to Cascades Joint Venture because the company had not yet secured a hotel developer for the site.
Now that the project is further along, the hotel is being included in the total value of the project. That adds $18 million dollars to the projected taxable value of the project, growing it from $132 million to $150 million. It also grows the tax increment that NAP will be returned by $1.9 million, taking it from $13.8 million to $15.7 million.