Police question Taco Bell suspect in series of overnight fires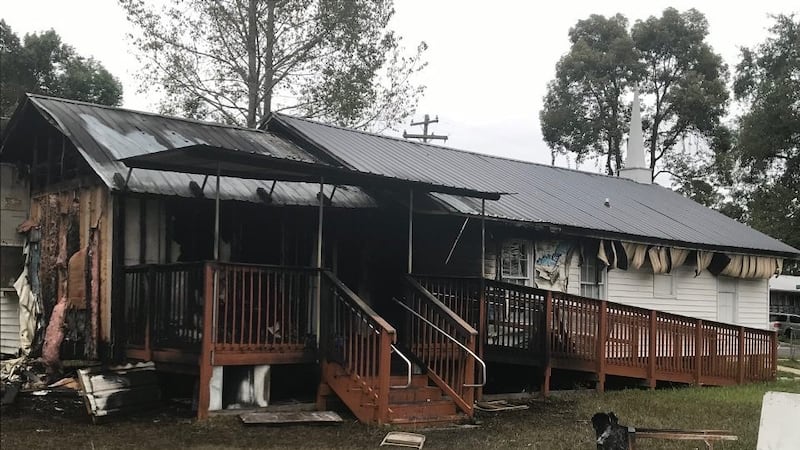 Published: Oct. 24, 2019 at 10:58 AM EDT
October 24, 2019
TALLAHASSEE, Fla. (WCTV) — Tallahassee police and firefighters are looking into five suspicious fires that happened overnight, coming within hours after a
in an attack at the Taco Bell on South Monroe Street.
The fire department says it responded to the first fire at 9:22 p.m. Wednesday, about three hours after the Taco Bell attack, on West Gaines Street where a car was blazing. The department responded to the next fire at 4:44 a.m. Thursday on Walcott Street, where another car was in flames.
Next, the department says it found two cars on fire when it responded to a call on Lake Avenue at 5 a.m. The Providence Baptist Church at 1901 Hillsborough Street was set on fire around 5 a.m. as well.
A car and a dumpster were set on fire outside the
around 6:35 a.m., according to the department.
Police spokesman Damon Miller says TPD investigators are
, about the other fires.
Deacon Shawn Peterson says he got a call early Thursday morning and rushed to the scene. The church was charred and gutted.
Peterson says Williams attended his church off and on, mostly on Saturdays to get food.
Williams was a client at the Kearney Center homeless shelter in the past, last staying at the facility in November 2018, according to a spokesperson.
Peterson says Williams clearly had some mental health issues.
Frank Grimes said he woke early Thursday morning to the sound of a woman screaming and ran outside to see two cars in his driveway on fire.
"Why? Why me?" he said. Grimes said he's just thankful the fire did not spread to his home just a few feet away.
Grimes said he then realized the church just down the street was on fire too.
"It's crazy," he said.
Grimes lives on Lake Avenue, just a block away from the Providence Baptist Church which was also set on fire overnight too.
Tallahassee Fire Chief Jerome Gaines says his department is working with the State Fire Marshal to investigate the suspicious overnight fires.
Williams was taken into custody at about 5 a.m. Thursday, near Pensacola Street and White Drive.
The Taco Bell location on South Monroe Street was closed Thursday.
Taco Bell sent WCTV the following statement about the incident:
According to Taco Bell's statement, the victim of the attempted murder worked at the store.
WCTV has reached out to Shands Hospital in Gainesville for an update on the patient's condition, but the hospital has not released that information.
Copyright 2019 WCTV. All rights reserved.