Prosecutor claims he was fired for work on Sims murders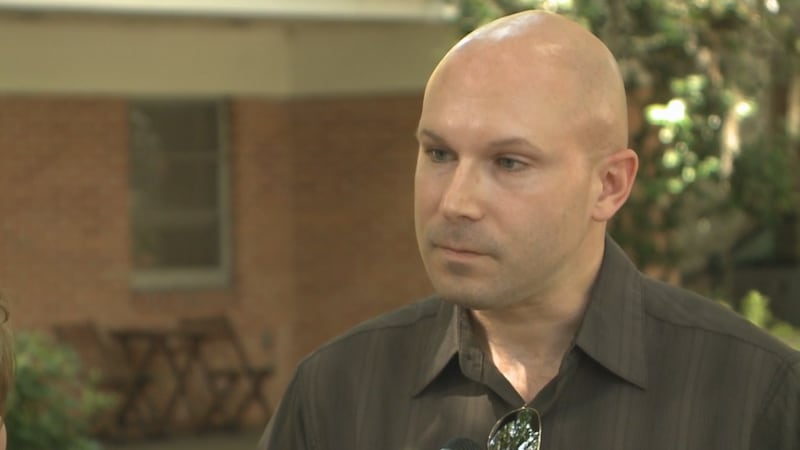 Published: Jul. 27, 2016 at 7:08 PM EDT
July 27, 2016
It was a crime that stunned Tallahassee.
The Sims family was gagged, stabbed and shot in their own home.
Fast forward nearly 50 years and the unsolved crime is making headlines again.
A prosecutor contends he was fired for his work on the case.
Jeremy Mutz claims there's enough evidence to make an arrest, but politics is getting in the way.
"It deserves a full look," former prosecutor Jeremy Mutz said.
We met Jeremy Mutz in front of the house where the Sims family was brutally murdered in 1966.
Mutz says he started reviewing boxes full of records last year in hopes of ultimately figuring out who did it and if modern technology could prove it.
He was fired Monday.
"I was fired because Mr. Meggs wanted to provide political cover, I believe for Sheriff Wood," Mutz said.
Robert and Helen Sims - and their daughter Joy - were murdered in their home on Muriel Court October 22, 1966.
The state attorney acknowledges Mutz was reviewing records in the unsolved murders and was at a meeting earlier this year to discuss it.
"He was, I think, obsessed with the Sims case," Meggs said.
Meggs stopped short of saying exactly why the 13 year prosecutor was fired.
"Did Jeremy Mutz cross the line somewhere? And if so, where?" we asked.
Meggs responded after a ten second pause.
"I will only say to you that Jeremy Mutz is no longer with our office."
However, Meggs minced no words when asked to respond to Mutz's claims that he and the sheriff halted his work for political reasons.
"It would take a moron to believe that myself or Mike Wood would not want to solve the Sims case," Meggs said.
"Probably one of the most ridiculous things I've heard in some time," Sheriff Mike Wood said. "This case has been in the forefront of this community for ... literally ... for 50 years. It's been investigated and
re-investigated and reviewed and re-reviewed."
"That acts like there's something wrong with trying to see a case solved," Mutz said. "There's not. There's nothing wrong with it. There's not. I exceeded no scope in what I was authorized to do."
Mutz - who is also a published author - insists he is not trying to write a book about the legendary murders. He is convinced the state attorney and sheriff could solve this crime if they assigned someone to work on it full time.
"If he (Meggs) put half the effort into the Sims case as he put into prosecuting Ray Sansom or Sheriff Nick Finch or Sheriff Morris Young, the Sims case would have been closed with the arrest of the suspect," Mutz said.
"Is there enough in terms of physical evidence or witness testimony in your estimation in those files to name a suspect today?" we asked.
"There is."
"Is there enough evidence or information to arrest a suspect today?"
"There is," Mutz said.
Both the state attorney and the sheriff insist that is not true.
The sheriff says progress has been made on the case within the past year. The state attorney says some evidence was recently submitted for analysis. They are still awaiting the results.