Sea level rise could cause mass migration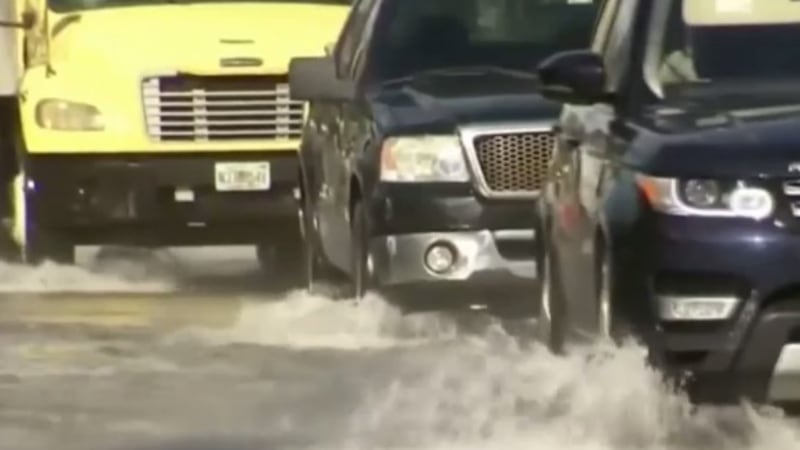 Published: Apr. 26, 2017 at 8:53 PM EDT
April 26, 2017
TALLAHASSEE, Fla. (WCTV) - If you were to walk around some South Florida coastal cities - especially around times of higher tides - you may notice the road flooding. And maybe even a few parking garages with a few inches of water.
There's likely no storm around. It's
flooding. This is when the tides are elevated enough to start seeing water seep in from the ground - thanks to South Florida's geology. But this is something that
- especially with rising seas.
It could get worse, and to the point where there could be a mass exodus from places like Miami-Dade County. That's according to
from Mathew Hauer, PhD of the University of Georgia. His paper, released last week in
, signals a possible net migration of as much as 2.5 million people from Miami-Dade by 2100 because of 1.8 meters (~5.9 ft) of sea level rise.
Hauer took data from the IRS county-to-county migration dataset from 1990 to 2013 to help with his analysis. Other modeling was used to project shifts and changes for the next 100 years.
The simulation determined that people could migrate to areas like Orlando, which could see over 400,000 additional people because of the rising sea levels, according to Hauer. The Tallahassee area could also see at least 50,000 additional people.
"Knowing that someone is moving from, say, Miami to Orlando, that's basically what's already happening in some cases," Hauer said in a phone interview. "Only this time, the flow of people,the total number of migrants, is being changed due to sea level rise."
The migrations could have major impacts on local municipality resources, such as transportation and water supply.
"You have to think about maybe more affordable housing, for instance, or just any of your long range planning and incorporating that there might be more people than you currently are planning for," Hauer said.
Places like Atlanta and Phoenix - some of the metro areas that could see over 100,000 migrants - could encounter a burden on already strained water management issues, according to the research. In fact, 13 areas in the United States could see over 100,000 migrants due to sea level rise.
Other areas that could have large population drops include New Orleans, where they could lose nearly a half a million people.
Hauer does caution that previous population trends are not always indicative of future trends. Variables such as economic shifts, population ceilings, local growth ordinances could have impacts on those trends.
Some FSU students from South Florida have concerns about the future of their hometowns.
"There actually is a lot of issues with rising water and -especially - people aren't realizing what they are kind of getting into," said Courtney Merolle, an FSU junior from Miami.
Stephen Fasul, a sophomore exercise science student from West Palm Beach, worries about a home that may one day be passed to him and his brother.
"Having my home or security blanket potentially being affected by climate change is a problem, because my future long term security is in question now."