Student hit by vehicle near bus stop in Lowndes County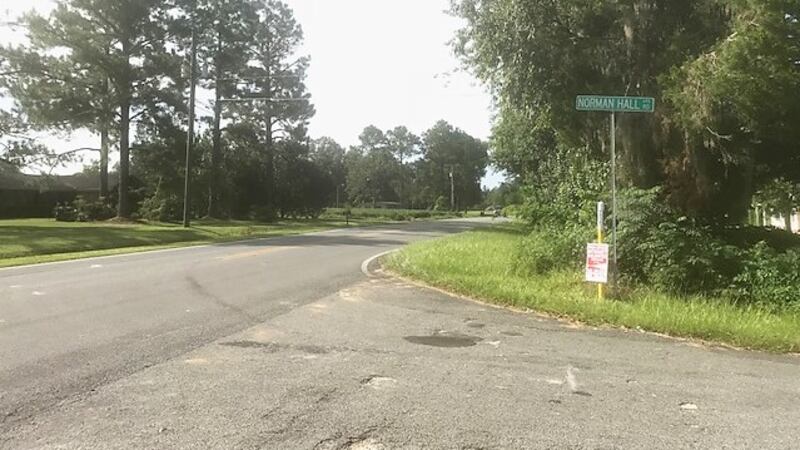 Published: Aug. 15, 2018 at 9:38 AM EDT
By: Emma Wheeler | WCTV Eyewitness News
August 15, 2018
LOWNDES COUNTY, Ga. (WCTV) -- A Lowndes County middle school student is recovering after being hit by a car.
The incident happened on Cat Creek Road near the intersection of Norman Hall Road. Georgia State Patrol said the 13-year-old girl was trying to get on the bus when she was struck by a vehicle.
GSP said the girl was taken to South Georgia Medical Center for minor injuries. Officials said she is stable and conscious. Right now, officials are not releasing details about the driver.
What happened is still under investigation, but according to GSP, the driver said the bus was in the process of stopping when children began running into the street. The bus driver told officials he was completely stopped when the crash happened.
The intersection is not far from Pine Grove Elementary School. The speed limit on Cat Creek Road near the accident location is 55 mph, and after an incident like this one, some neighbors are raising safety concerns.
Nearby neighbors said they hope something can be done to make the road safer.
"Emergency vehicles arriving and all the sheriff's down there, 7:15 a.m. this street was lit up. I was about to freak out because I didn't know what was going on," said neighbor Betty Stephens. "This road I think is very dangerous, because like I said, a lot of times they're speeding on this road. But, I don't think during school hours, I'm not thinking they're doing that then, but it's still a dangerous road, especially for kids."
Lowndes County Schools released a statement encouraging all drivers to be extra cautious around bus stops and students. The district said student safety is their top priority.
The accident is still under investigation. GSP officials are in the process of obtaining video from the school bus.
August 15, 2018
LOWNDES COUNTY, Fla. (WCTV) -- A middle school student was hit by a vehicle Wednesday morning while crossing the street to board a school bus, the Georgia State Patrol confirms.
The accident happened around 7:15 a.m. on Cat Creek Road near Normal Hall Road in Lowndes County.
Troopers say the 13-year-old girl was crossing the road when she was hit by a driver in a Nissan Murano.
The girl was taken by ambulance to South Georgia Medical Center with minor injuries. GSP says she is conscious and in stable condition.
Troopers say charges are pending the outcome of the investigation.
Lowndes County Schools released the following statement on the accident: