TPD investigates death on Block Drive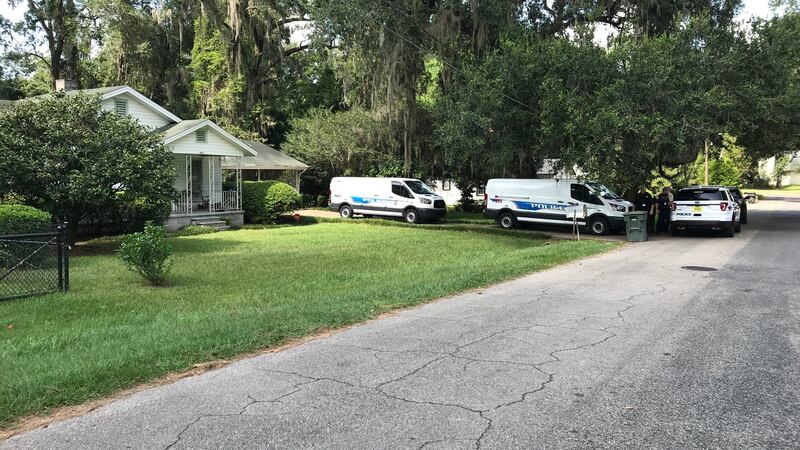 Published: Aug. 13, 2019 at 10:44 AM EDT
August 13, 2019
TALLAHASSEE, Fla. (WCTV) — The Tallahassee Police Department said officers investigated a death near the 2600 block of Block Drive. Around 9:30 a.m., police arrived on the scene and found a dead person in the area, according to the department.
The area is close to McKeithen Street,
Some residents said they were concerned when they saw the scene Tuesday morning. However, police has not released details on the investigation, so WCTV can't confirm yet if foul play was involved.
WCTV can confirm that someone was found dead near a home on Block Drive at Cactus Street.
Resident Olivia Samper said she's sad to hear about the death.
"It makes me feel very heartbroken," she said. "I think that that's the best way to describe what's going on inside. But, I don't think that that's it. I think that there's a lot of hope left in the world."
Police did not say exactly where the body was found. While WCTV reporter Lanetra Bennet was at the scene, most of the investigators were outside.
"A lot of things people don't look for, our forensics unit is trained to look for, as well as our homicide investigators," TPD Public Information Officer Damon Miller said. "A lot of items you see us blocking off larger areas than we need at the time, because it's always better to have it large and get small. So, they are a big asset."
If you have any information about this case, call TPD at (850)-891-4200 or Crime Stoppers at (850)-574-TIPS.
Copyright 2019 WCTV. All rights reserved.