Tallahassee to go to 100 percent renewable energy by 2050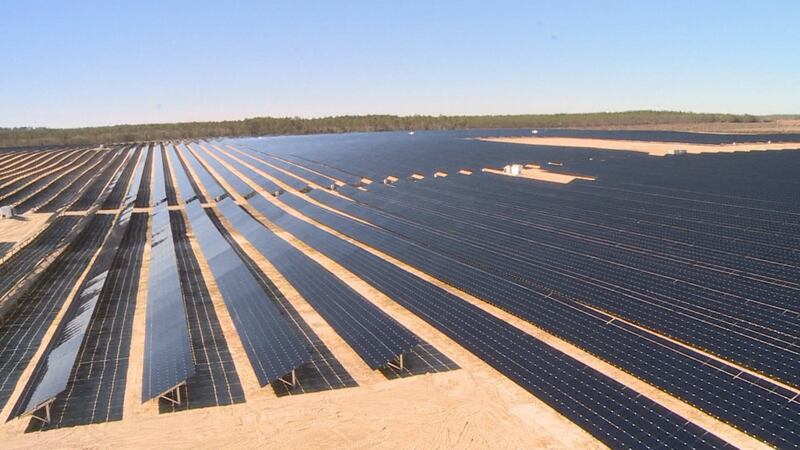 Published: Feb. 20, 2019 at 6:51 PM EST
By: Mariel Carbone | WCTV Eyewitness News
February 20, 2019
TALLAHASSEE, Fla. (WCTV)-- The City of Tallahassee is going green.
The city has committed to using 100 percent clean, renewable energy by year 2050. According to a resolution approved by the commission Wednesday, "When the goal is met, the City will, on average,produce as much clean renewable energy as the community consumes, and any unavoidable use of non-renewable energy will be balanced by the export of renewable energy to other communities."
To achieve its goal, the city will continue to invest in energy sources including solar, wind, hydro and more. To date, the city has already opened one solar farm at the Tallahassee International Airport, which produces enough energy to power 3,400 homes. A second solar farm is currently under construction.
To help benchmark its progress, the city has set various goals leading up to 2050. Those include a goal to have all city facilities operating on 100 percent renewable energy by 2035; shifting light duty vehicles to 100 percent electric by 2035; shifting StarMetro fixed route buses to 100 percent electric by 2035; and shift the remainder of the city's vehicle fleet to electric as technology becomes available.
"Burning fossil fuels isn't good for our air, it's not good for our water, so we'll be a cleaner community, we'll be a healthier community. And climate change is coming if we don't really start taking this seriously," said Commissioner Jeremy Matlow.
Although the goal is 2050, the city said it may achieve this faster depending on advancements in technology.