The pain and the joy of animation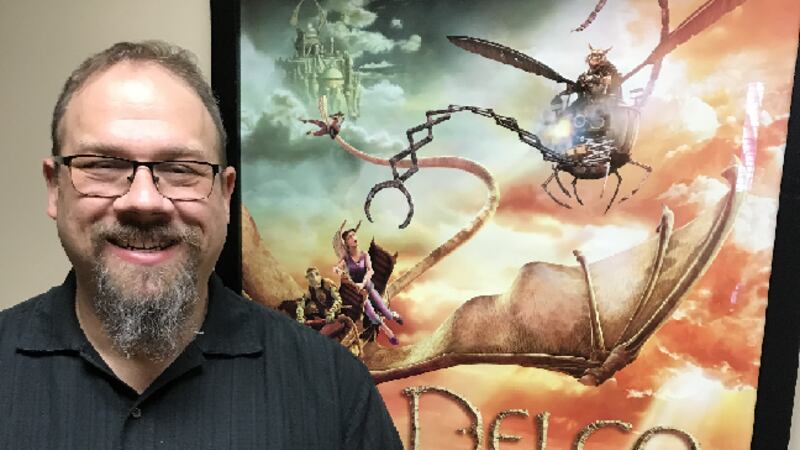 Published: Jun. 16, 2017 at 6:58 PM EDT
By: Julie Montanaro | WCTV Eyewitness News
June 16, 2017
TALLAHSSEE, Fla. (WCTV) -- The box office is now open at Tallahassee's All Saints Cinema. Now playing? The Florida Animation Festival.
It's a chance to see animated films and shorts and talk with the animators who work on them.
Jason Maurer gave WCTV a behind-the-scenes look to find out what it takes to make those films frame by frame.
"Animators are perfectionists and control freaks," he said with a laugh.
Maurer is the "animator in residence" at FSU's film school.
He says the average movie goer has no idea what it takes to make an animated movie.
"No clue the pain, the joy, and the labor that is associated with what we do," Maurer said.
We sat down with him Friday as he worked on perfecting the facial expressions and movements of a little girl.
"People spend hours meticulously thinking about should the finger be like this? Should it be like this? Like this?" Maurer said. "The major studios, guys at like Pixar or Dreamworks or Disney, generally speaking, their quality ... their quota is three seconds a week."
Maurer says a full length animated movie takes two to three years to produce and even longer to develop. He previously worked on the 2008 fantasy adventure film,
.
His latest project is much shorter and more serious. It's a public service announcement about child abuse.
"American animation in general, everyone thinks of happy singing animals - which is understandable - but the rest of the world sees us as one of the higher art forms," Maurer said.
Maurer got hooked on animation at the age of 11 and jokes that he developed the patience for it years later in college.
He says animation software has improved rapidly and radically and says young people's interest in animation "has skyrocketed."
"I hope that they realize those kind of things are being done in Tallahassee."
He hopes folks who attend this weekend's Florida Animation Festival "get to see film that isn't just Disney or isn't just Pixar and that there's a lot more out there."
The Florida Animation Festival runs thru Sunday.
One of the highlights is a Saturday afternoon presentation of Hugo.
FSU film professor Jonathan Stone was part of the film's visual effects team and he'll be there to talk about it.