Trucks torched at Tallahassee business, arson caught on tape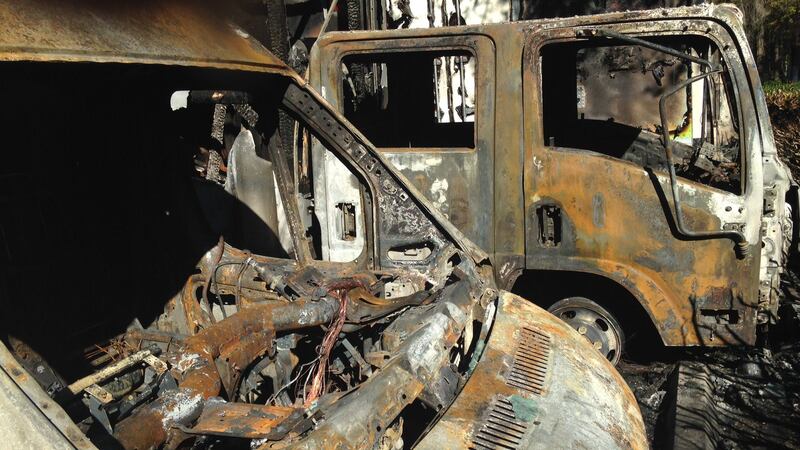 Published: Jan. 11, 2017 at 2:14 PM EST
January 11, 2017
The trucks are still parked in front of Alpha Foundations.
Two of them were destroyed and a third one damaged when someone set them on fire early Tuesday morning.
According to the Tallahassee Fire Department, the fire has been deemed an arson and the state fire marshals office is investigating.
Alpha Foundations owner Matt Shanley caught the whole thing on surveillance video. The video clearly shows someone pulling up in a reddish colored pickup truck and crouching beneath the company trucks at about 3:45 Tuesday morning.
Within minutes, there are flames and then a huge fireball.
The pickup truck then speeds out of the parking lot and onto Woodlane Circle.
The whole thing takes about six minutes according to the surveillance video time stamp.
Shanley says he has no idea who would want to do such a thing or why. He says the trucks and equipment are insured, but it could take weeks to get these three crews back out and back to work repairing foundations.