Valdosta company looks to solve honeybee crisis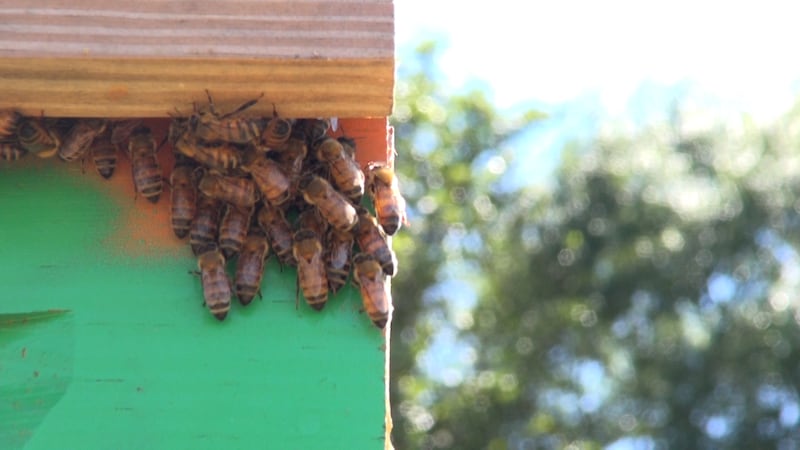 Published: Jun. 4, 2018 at 6:26 PM EDT
By: Emma Wheeler | WCTV Eyewitness News
June 4, 2018
VALDOSTA, Ga. (WCTV) -- The nation's honeybees are dying, and now one Valdosta company is trying to save them.
Nature Nate's is helping fund honeybee research at four universities across the nation, including The University of Georgia.
"Georgia is a huge agricultural state. And if the bee population is in crisis, that means other agricultural crops are in crisis, so it's really connected," said Ryan McCoy, Nature Nate's Chief of Sales.
The Texas-based company expanded to Valdosta in 2016. Staff said Georgia is one of the largest producers of honey in the nation. The goal of the research to find a solution and more information on why the bees are dying.
"It's understanding what creates the issues, what's going on environmentally, what's going on from a disease standpoint," McCoy said. "The last thing beekeepers want is to jeopardize their hives, to have a problem with their hives. Any sort of research that we can do and testing that we can do to give back to beekeepers is helpful."
Nature Nate's hopes the research will find out more about colony collapse, leading to better regulations on production and better hive testing for beekeepers.
Slade Mercer owns South Georgia Honeybee Ranch. He said the epidemic has hit South Georgia.
"I've been keeping bees for about five years now. Every year it varies. I had ten percent die off my first year. The next year I had about 20 percent, then back down to 15," Mercer said. "This past year I had about 35 percent loss."
Local beekeepers name disease, pesticides, environmental factors and loss of forageable land as causes. But, losing the bee population is a loss many can't afford.
"The bee population is diminishing so much that eventually it's going to start showing up on your grocery store receipts," Mercer said. "The hay that your cows eat is pollinated by bees, so not just the vegetables you eat, but it affects everything down the whole line."
Now, researches are hoping to create a buzz for a better future for honeybees.
Local beekeepers said to help spur the wild bee population, homeowners can plant things like lavender, thyme or other mints.