Valdosta looks to stop sewage spills with backup generators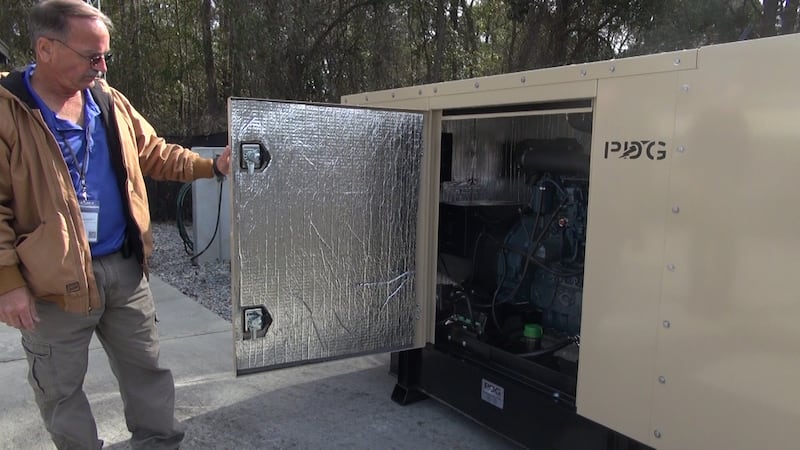 Published: Feb. 13, 2019 at 6:32 PM EST
By: Emma Wheeler | WCTV Eyewitness News
February 13, 2019
VALDOSTA, Ga. (WCTV) -- Crews in Valdosta are working to prevent sewage spills by installing backup generators at area lift stations.
Valdosta and surrounding communities continue to raise concerns about sewage spills, both in the city limits and in local waterways. One sewage back up was reported online on Tuesday.
The 34 lift stations around the city keep the sewer system moving. When they go out, that's when there is a potential for issues, like spills and overflows. That's why the city is installing generators to keep those issues from arising.
Valdosta city staff said most of the issues happen during severe weather, when high winds or downed trees cause a loss of power. When the lift stations lose power, the sewage can't get to where it needs to go, causing it to spill.
Officials said the generators will automatically turn on as soon as power is disrupted, keeping them from shutting down, and hopefully, preventing problems before they happen.
"What the station is, this is a sewer pumping station. So, it gathers sewage from hundreds of houses in the local area and businesses. Without this station here, we'd have sewer backups in town," said Central Maintenance Superintendent Thomas Hess.
Hess said these generators will increase reliability, acting as just one piece of ongoing investments to improve the city's entire aging sewer system.
Three generators are in place and are expected to be up and running this week. Ten more are still being worked on.
The city hopes to include more in the next budget.
The generators are made and maintained in Valdosta, and are expected to last at least 30 years.