Woman accused of tampering with evidence in connection with fatal hit-and-run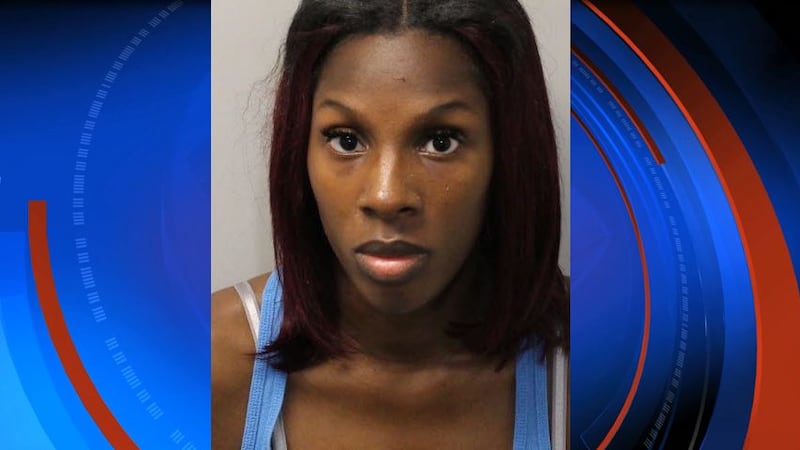 Published: Dec. 28, 2016 at 11:41 AM EST
December 28, 2016
TALLAHASSEE, Fla. (WCTV) -- Tallahassee Police have made an arrest in connection to the fatal hit and run from early Monday morning.
Tyriq Roberts, 17, was killed when a vehicle crashed in the back of his, forcing his car to slam into the back of another car.
Destiny Nixon, 24, has been arrested for tampering with evidence.
"It makes me feel like they don't care about nobody but themselves." Said, Rickards High School senior, Kalifa Saulsby. Saulsby, had gone to school with Roberts since kindergarten.
Saulsby said, "I think they should put themselves in other people's shoes. If this happened to you, how would you feel? You would want somebody to catch whoever killed your little brother or somebody."
Nixon's arrest report says, while at a hospital three hours after the crash, Nixon heard an officer tell 23-year-old Deontae Johnson that he's the suspect in the deadly hit and run.
The officer asked where his clothes were. The report says Nixon heard the officer say Johnson's socks had grass and glass in them when he arrived at the hospital. Nixon walked out the room with her jacket zipped and her hands in her pockets.
The report says that's when officers noticed Johnson's shirt hanging out of Nixon's jacket. Nixon was handcuffed. The report says officers then found the black socks in her purse.
Donterius Spencer, another close friend and classmate of Roberts, said, "At the end of the day, I'm a child of God, so I can't have hate in my heart. I feel like the person should've stayed. Maybe Tyriq would've been here."
Saulsby said, "It just doesn't seem right, him dying at a young age. We were supposed to graduate, grad bash. It was a lot of stuff that we were supposed to do together that we won't be able to."
Police weren't able to say whether or not Johnson is still in the hospital. But, officers say there have not been any other arrests in this case.
December 28, 2016
TALLAHASSEE, Fla (WCTV) -- A woman faces a tampering with evidence charge after police say she tried to remove clothing from a hospital while police were interviewing the suspect in a fatal hit-and-run.
Police say Deontae Johnson fled the scene of the hit-and-run that claimed the life of 17-year-old Rickards student Tyriq Roberts just after 12 a.m. Monday. Two other women were injured in the accident.
Police say they later found out that Johnson was at Capital Regional Medical Center Monday morning. Police say they informed him that he was the prime suspect in the case.
Destiny Nixon was in the room while police were speaking with Johnson at the hospital, according to court records. Officers say that Nixon, 24, tried to hide and remove Johnson's t-shirt and two black socks with glass and grass on them. She allegedly hid the socks in her purse and the t-shirt in her jacket.
When police asked her what she was hiding in her jacket, she told them "nothing," but officers say they saw gray fabric coming out of her zipped-up jacket, and a hospital employee told TPD they saw Nixon remove Johnson's t-shirt and place it in her jacket.
Nixon was arrested and charged with one count of tampering with evidence.
WCTV has reached out to TPD, but police could not confirm if charges have been filed against Johnson, or if he is currently in custody.